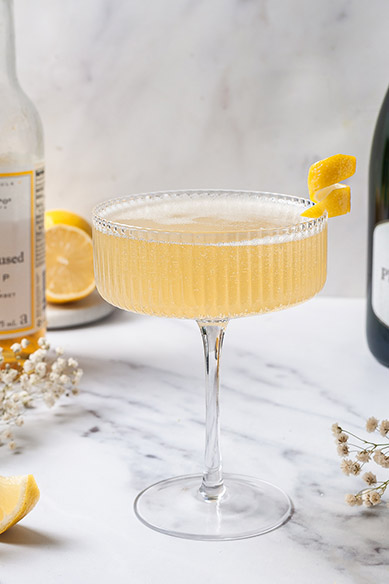 Signature Cocktail

With the sweet flavor of meyer lemon, this twist on the French classic is a perfect way to welcome your guests and get the party started.
Ingredients
4oz Piper Sonoma Blanc de Blancs
1oz Gin
½ oz Lemon juice
½ oz Meyer Lemon Simple Syrup (this one by local producer: Sonoma Syrup Co.)
Preparation
Add all ingredients (except Piper) to a mixing glass or shaker. Shake/stir until ice cold. Pour into a chilled coupe glass and add Piper Sonoma Blanc de Blancs. Garnish with a lemon twist.