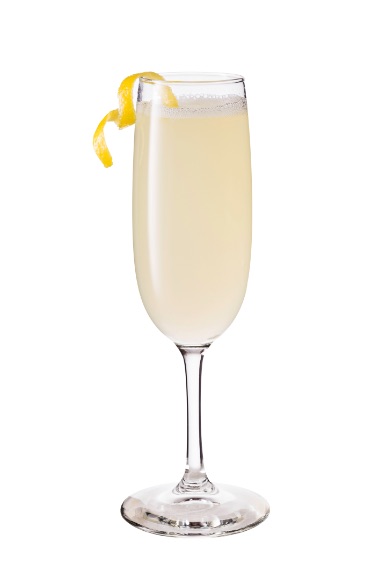 Signature Cocktail

This twist on the French classic swaps the traditional gin for cognac, giving it a rounder, more layered flavor. It's a perfect way to welcome your guests and get the party started.
Ingredients
1.5oz Remy Martin VSOP
.5oz fresh lemon juice
.75oz simple syrup
Piper Sonoma Brut or Blanc de Blanc (to top off)
Lemon twist to garnish
Preparation
Pour Remy Martin, lemon juice and simple syrup over ice and shake well. Strain into a champagne flute and top with well-chilled Piper Sonoma Brut or Blanc de Blancs. Garnish with a lemon twist.