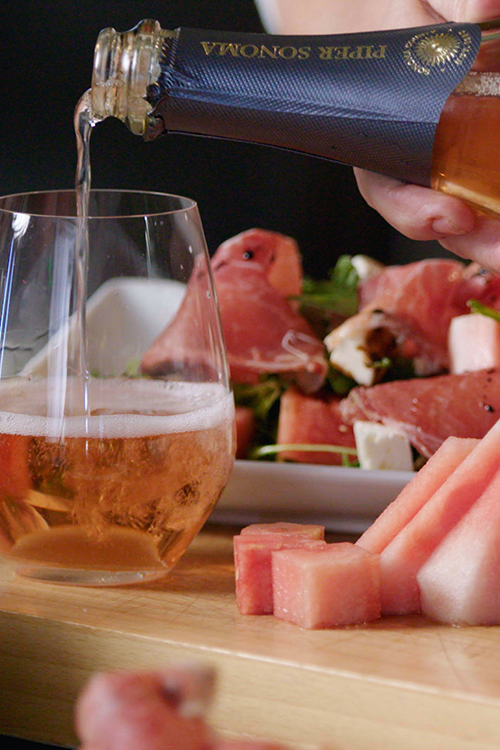 FEATURED RECIPE

This is our twist on a classic: melon & prosciutto. The texture and the sweetness of the watermelon against the saltiness of the prosciutto is a wonderful surprise! This dish has everything to make your mouth happy… it's crunchy, tart, creamy, salty and sweet all at once.
INGREDIENTS
1/2 seedless watermelon, peeled and cut into 1 inch cubes 2 bunches arugula, washed and dried
1/2 bunch basil, picked and sliced
1 pound thinly sliced prosciutto
1/2 cup feta cheese, cut into cubes
1/4 cup pistachios, toasted
Quality extra virgin olive oil, farm to pantry makes one from olives we glean! www.farmtopantry.org
Quality balsamic vinegar
Kosher salt and freshly ground black pepper
PREPARATION
Set out six cold plates. Divide the melon among them. Top with a few arugula leaves and some basil. Top with pieces of prosciutto that you twist around to gain height. Sprinkle with the feta cheese and pistachios. Season with salt and pepper. Drizzle with olive oil and balsamic vinegar.