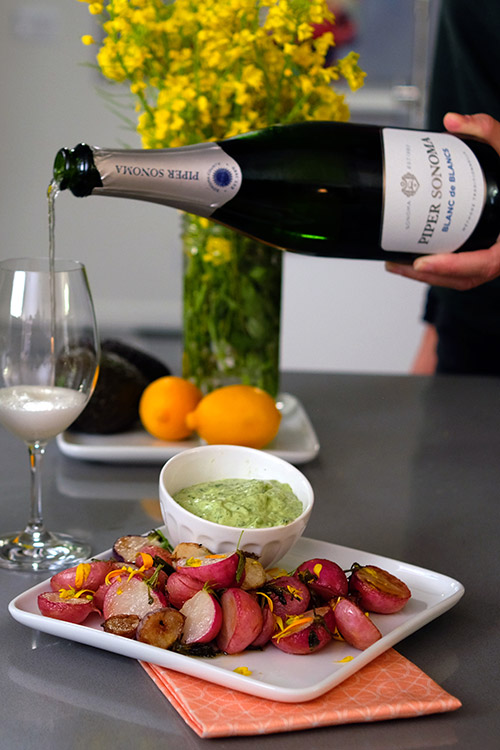 FEATURED RECIPE

If you think you don't like radishes, roasting them is the way to go! It takes out the pepperiness and their color when roasted is beautiful too. You can also prepare this same recipe with baby turnips.
Ingredients
1-2 cloves garlic, peeled
1 lemon, juiced
1 or 2 anchovies
½ avocado
¼ cup fresh Italian parsley leaves
¼ cup fresh tarragon leaves
¼ cup basil leaves
¾ cup pure olive oil
½ cup sour cream
kosher salt and freshly cracked black pepper
Preparation
Heat your oven to 450° with a blind (empty) baking sheet inside.

Clean the radishes in cold water and cut them in half. Toss them in a bowl with pure olive oil and some kosher salt. Place the radishes on the baking sheet and roast about 10 minutes, until browned and still somewhat crunchy.
For the DippinG Sauce:
In a food processor or blender, combine the garlic, lemon juice, and anchovies. Add the avocado and herbs. With the motor running, gradually add the oil. Add the sour cream. Add salt and pepper to taste.